Greenville, NC -Pitt County
Who We Are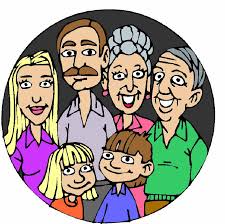 Locally Owned & Operated Family Business
We are a small family of one ECU graduate '76, ex. spouse & native Jacki Prince & her 2 lovely daughters Jessica Prince & Casey Cooper all raised & educated in Pitt county.
We all have individual & corporate skills in various areas from home & office complete cleaning solutions to home pressure washing, decks, fences, driveways, roofs and more. Jacki & her daughters are available to grocery shop & home delivery for various busy professionals to the shut-in elderly. In addition Jacki has been elder sitting for various elderly couples and singles for half the rates of home care agencies. Please allow us to assist you and your family in the many various skills we have to offer today which supports our small family. Also let's not forget our two very smart and handsome young grandsons that assist us so they will eventually take over our businesses to support their future educational goals.
Why Us
Dependability is defined as the quality of being able to be counted on or relied upon. When you always do everything that you say you will and never make promises you cannot keep
The

quality

or

fact

of

being

honest;

uprightness

and

fairness.
     2. Truthfulness, sincerity, or frankness.
    3. Freedom from deceit or fraud.
Good customer service involves the knowledge of products offered, the ability to substitute items for customers and the willingness to keep customers happy. Good customer service means that a company or person representing a company can help the customer in every way possible. Good customer service is more than simply asking a customer if they need help or if they want to purchase anything else.
Opportunities
Doing Business Locally
1.  Local Character and Prosperity; In an increasingly homogenized world, communities that preserve their one-of-a-kind businesses and distinctive character have an economic advantage.
2.  Community Well-Being; Locally owned businesses build strong communities by sustaining vibrant town centers, linking neighbors in a web of economic and social relationships, and contributing to local causes.
3. Local Decision-Making; Local ownership ensures that important decisions are made locally by people who live in the community and who will feel the impacts of those decisions.
4.  Keeping Dollars in the Local Economy Compared to chain stores, locally owned businesses recycle a much larger share of their revenue back into the local economy, enriching the whole community.
5.  Job and Wages; Locally owned businesses create more jobs locally and, in some sectors, provide better wages and benefits than chains do.
 6.  Entrepreneurship;Entrepreneurship fuels America's economic innovation and prosperity, and serves as a key means for families to move out of low-wage jobs and into the middle class.
7.  Public Benefits and Costs; Local stores in town centers require comparatively little infrastructure and make more efficient use of public services relative to big box stores and strip shopping malls.
8.  Environmental Sustainability ;Local stores help to sustain vibrant, compact, walkable town centers-which in turn are essential to reducing sprawl, automobile use, habitat loss, and air and water pollution.
9.  Product Diversity; A multitude of small businesses, each selecting products based, not on a national sales plan, but on their own interests and the needs of their local customers, guarantees a much broader range of product choices.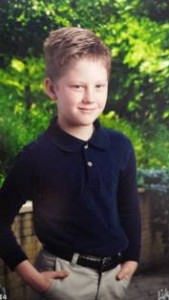 Joshua
Josh is my oldest grandson now 10. He is on principales list & read 2 grades above his. Maybe will be my web designer replacement.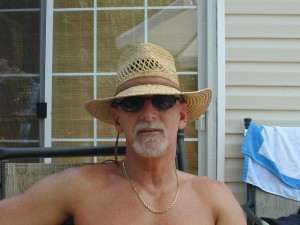 Bob Prince
Owner, Developer, ECU '76. Self Employed 1977. Father, one daughter & four grandsons. Single, Happy  & VERY Busy !!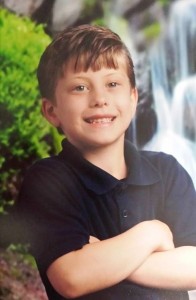 John
John is my youngest grandson at 8. He's extremely polite & very caring of me & will be great in the Marketing department for our businesses.
What We Do
Minor Home Repairs

Handy Helpers Plus can assist you in many minor home repairs.

Home & Office Cleaning

Jacki Prince has more than 25 years experience in complete home cleaning including windows.

Grocery Delivery Service

We will shop for you groceries as well as pick up other items except prescriptions & delivery M-F 8am-6pm.
Expertise
We are a small locally owned family business. Bob Prince, Jacki Prince, Jessica Prince & Casey Cooper ( daughters ) and two very smart & handsome grandsons Josh & John who are now 8 & 10 but are business mined as well as principal list students..
Home & Office Cleaning
Pressure Washing
Grocery Delivery Service
Minor Home Repairs
Elder Care Sitting
Web Site Designs
LTC Insurance
Excellent TERM Life Insurance
Professional, Prompt, Courteous
Reviews
I have dealt with this company on several occasions to assist me around my home as I am 77 yrs. of age & windowed for 20 years and all my children live so far away. When I need someone to help when I can not after an operation I can call Jacki & she will stay with me & help me with ADL. She is a great help, cook and now friend.  Alice R,I have dealt with this company on several occasions to assist me around my home as I am 77 yrs. of age & windowed for 20 years and all my children live so far away. When I need someone to help when I can not after an operation I can call Jacki & she will stay with me & help me with ADL. She is a great help, cook and now friend.  Alice R,
Handy Helpers Plus & Home Cleaning Solutions Plus have been great help to me & my family. We needed our older brick/aluminum siding home pressure washed & also to have the interior with a major clean up as we have small & medium size pets here all day. I am truly glad we called this company to do this job efficiently & excellant !  The JohnsonsHandy Helpers Plus & Home Cleaning Solutions Plus have been great help to me & my family. We needed our older brick/aluminum siding home pressure washed & also to have the interior with a major clean up as we have small & medium size pets here all day. I am truly glad we called this company to do this job efficiently & excellant !  The Johnsons
My husband & I are in our 90's & we decided not to live in an assited living facility but stay at home but we needed round the clock in-home assistance & we found Jacki P. from another caretaker. We are so please we wished she could sit with us more than any others we have hired as she is very efficient & cares about us both 😉  Dr. DixieMy husband & I are in our 90's & we decided not to live in an assited living facility but stay at home but we needed round the clock in-home assistance & we found Jacki P. from another caretaker. We are so please we wished she could sit with us more than any others we have hired as she is very efficient & cares about us both 😉  Dr. Dixie
© 2023 Handy Helpers Plus2016